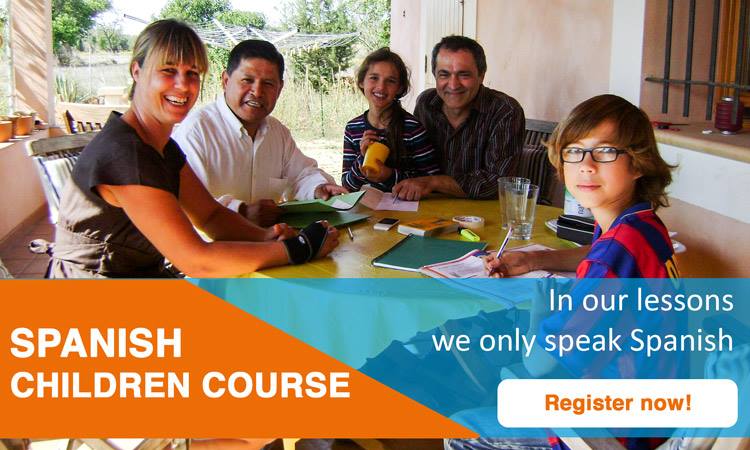 Spanish course for children
Private Spanish lessons for your children in Mallorca.
Dear parents, "Academia Mallorca" has created a specialised Spanish course, specifically for children who require Spanish lessons in a place of learning as a reinforcement of the practice of the language.
"Academia Mallorca" offers an exclusive course for all those children and adolescents who need to practice, strengthen and improve the knowledge and language skills they have acquired.
In this course, your children will learn the language with confidence and ease whilst improving their academic performance.
They will adapt immediately to the lessons, confidently interacting in conversation with other students.
At the beginning the students will learn the most important expressions – covering a variety of situations, such as:
Presentations. 
Dialogue. 
Conversations with questions. 
Greetings and Farewells. 
Vocabulary and phrases.    
With our many years of experience in teaching language, we achieve a fun, motivational learning environment for all our students. "Academia Mallorca" offers you a very warm welcome, and looks forward to you sharing in the classes successfully together.